Garden House Holidays: the ideal place for your holiday!
An exclusive 32m2 holiday home in Rome for short city breaks or brief stays for business or family purposes, provided with: entirely furnished kitchen, relax area where you can use the Wi-Fi internet connection, make phone calls and watch TV with SKY- on demand.  An important feature of our flat is the wonderful private garden that will allow you to make the most of your essential moments of relax. The garden is also endowed with a small vegetable garden, so that you can discover the aromatic herbs, typical of the Mediterranean cuisine.
Five minutes walking distance from the train/metro station FR3 Monte Mario (with the church of Saint Peter only 4 stops away!) and only one stop away from San Filippo Neri and Gemelli general hospitals.
For further informations, pictures and more details...
4 reasons to choose Garden House Holidays
1. 35m2 PRIVATE GARDEN
Cozy and comfortable place, granted by an accurate family-run management. Relax in the gorgeous 35m2private garden!
2. EXCELLENT CONNECTIONS
Fast and efficient connections with the center of Rome. All of Rome's wonders within your reach; ready to discover the city?
3. COMMERCIAL AREA
Positioned near a rich and diverse commercial area. Many special arrangements for you with local shops and services.
4. EXCLUSIVE OFFERS!!!
Choose between a wide range of exclusive offers. Beyond the common standards, just to give you unforgettable moments!
Proud to bring you exclusive offers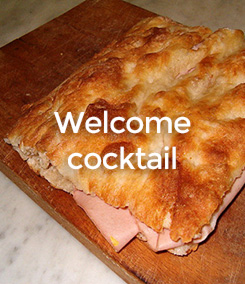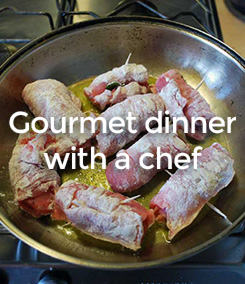 you can't ask for more for position, cleanliness, services but above all an extraordinary availability! I strongly recommend this place, much better than any other hotel! The relationship with the owner, his advices and his availability allowed us to make the most of this experience.
What a lovely little hide-away! My husband and I have really treasured our stay and the delicious food. Thank you Fabrizio!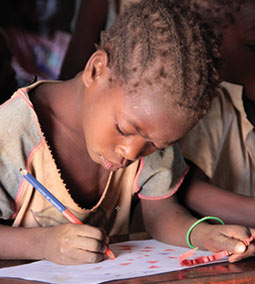 The charity Check-out for Amka
AMKA is a non-profit organization, born in 2001 with the intent of contributing to a real improvement of the life in the Global South, through the promotion of activities for an independent development, to support the reconstruction process of the economic and social fabric and to grant natural human rights taking advantage of an active participation, and bringing on integrated development projects.
AMKA chose to work side by side with the locals in the Democratic Republic of Congo and in Guatemala, in different branches: education, healthcare, support to the productive activities, education of the adults and empowerment. Meanwhile, in Italy, it promotes training labs for international voluntary work and carries out a constant work for a better information and consciousness.
The initiative "Check Out For Education for Children" guarantees that every guest of the house is able to support AMKA's education projects, just adding, by the time of your check-out, 1 euro per day for each guest. This very small gift will contribute to ensure the school for 1000 children!